FAQ
How can we help you?
You can also browse the topics below to find what you are looking for.
Frequently asked questions
Can I buy more than one Plan?
---
Yes you can! It is possible you buy Couples Group Lessons and also buy Individual Technique lessons, for exemple.
---
Do the lessons of my plan need to be always from the same teachers?
---
No, you can mix and try diferent teachers. You can do your lessons, whenever you want during the month
---
How I book Memberships and Lessons?
---
Here a video step-by-step of how to Book your Membership and Lessons! Make sure to turn on the subtitles to read the instuctuctions in Italian or English.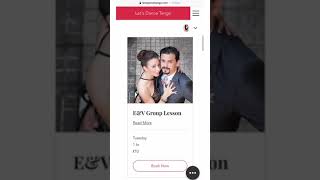 ---
---